Orthopedic Surgery - Silver Lake
Our four-legged furry friends cannot verbally communicate when they are in pain. As humans, we groan, moan, scream, and cry when in distress. However, your adorable pets are not in a position to clearly express themselves. It is up to you to be proactive and watch out for the first cry for help.
Orthopedic Surgery for Cats & Dogs:

Trusted, Caring, Effective
Orthopedic Assistance and Care
for Your Pets
At Affordable Animal Hospital Silver Lake, we understand and empathize with you when your pets are in pain. We understand the urgency you feel to get your beloved pet out of pain. This is why we believe that your pets deserve and require the same amount of love, affection, support, and care as any other member of your family. Especially when it comes to providing your pets orthopedic medical support. By building an environment of security and compassion, we strive to restore your pet's health.
Breaking a bone is a harrowing experience. The pain felt is unimaginable. A damaged, fractured, or completely broken bone caused due to trauma takes months to repair. Likewise, the process of repairing or setting a bone back is not a breeze either.
Congenital conditions affecting your pet's joints are painful to live with too. Many times, disjointed and fractured bones require surgical intervention. Orthopedic surgery for your pets also tackles medical issues in tendons, ligaments, cartilages, muscles, and soft tissues.
Signs and Symptoms to Watch for

in Your Pets

At Affordable Animal Hospital Silver Lake, we provide the best orthopedic veterinary care all of Silver Lake has to offer. Specializing in both invasive and non-invasive orthopedic surgeries, the nature of the surgery that your pet needs to undergo depends on their injury.

It is difficult to ascertain correctly when your pets are in need of medical care. Our furry friends cannot talk to us. However, as a caring and loving pet parent, you need to be proactive and watch out for signs and symptoms. It is recommended that you reach out for medical care for your pets as soon as you notice some or many of these symptoms:
Reduced or negligible mobility
Difficulty walking
Loss of agility
Unresponsive
Reluctance for social interaction
Excessive drowsiness
Continued anxious growling in dogs
Hissing in cats
Sudden weight loss
Sudden excessive aggression
Reduced appetite
Aversion to water
What Causes the Need for Orthopedic
Care in Pets?
As humans, when we fall ill, we make sure to understand why we fell ill so that we can prevent it from happening again. You should practice the same level of proactiveness when it comes to your pets. Here are a few reasons why your pet is in need of orthopedic care:
• Trauma to muscles causing ligament tears.
• Trauma to bones causing fractured, broken, or dislocated bones.
• Infection in the skeletal system due to invasive microorganisms.
• Weak and sore bones occurring as a side effect of cancer or an immune disorder.
• Arthritis and wear and tear of muscles due to old age.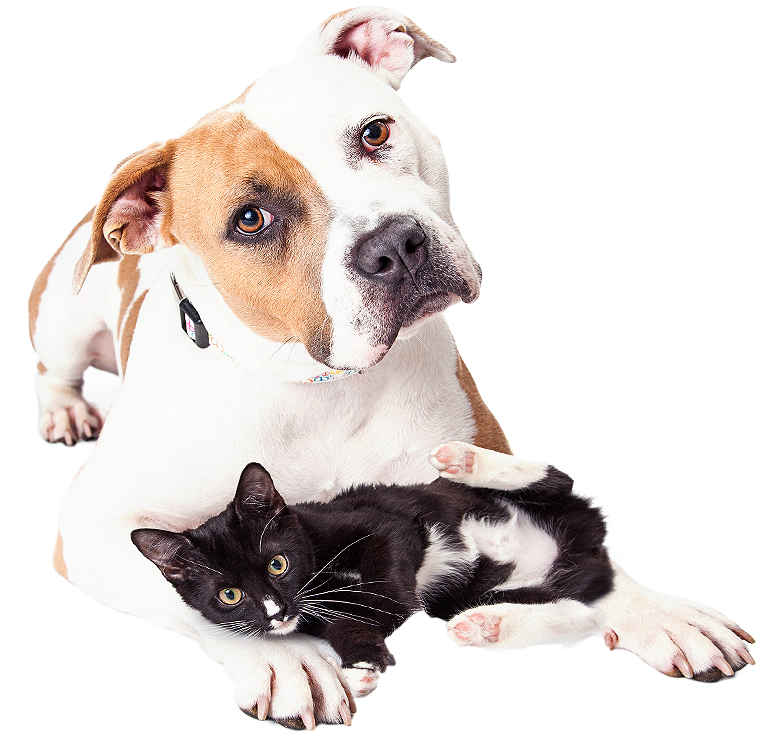 We Provide a Range of
Preventive Orthopedic Surgeries for Your Pets
Every different orthopedic condition requires a different surgery. To make sure that we are ready for any orthopedic medical emergency arising for your pets, we specialize in a wide range of the following orthopedic procedures:
Minimally Invasive Bone Fracture Repair Surgery - to repair fractured bones due to trauma.
Medial Patellar Luxation Surgery - to prevent the kneecap from riding outside the femoral groove when the knee is flexed.
Femoral Head Osteotomy - to alleviate pain from a disjointed femur.
Total Elbow, Hip, and Knee Replacement - to replace completely fractured bones.
Ligament and Tendon Reconstruction - to reconstruct torn tendons and ligaments.
Limb Deformity Correction - to correct a limb deformity of the muscles or bones.
Limb Amputation - surgical removal of a seriously injured or infected limb.
Orthopedic Surgery at Affordable Animal Hospital Silver Lake
At Affordable Animal Hospital Silver Lake, we aim to provide immediate and compassionate medical care to your pets. We use state-of-the-art equipment and tried-and-true products. In case any of the above-mentioned surgeries are not fit for your pet's condition, we are open for a consultation to mutually decide upon the best course of action. Our mission is fulfilling your need for having a healthy and happy pet free from any pain or discomfort.
Contact Us
Affordable Animal Hospital
2417 Riverside Dr.
Los Angeles, CA 90039
Tel:
(323) 417-7579
Hours:
Sun-Mon 10am-6pm
Tues-Sat 9am-6pm